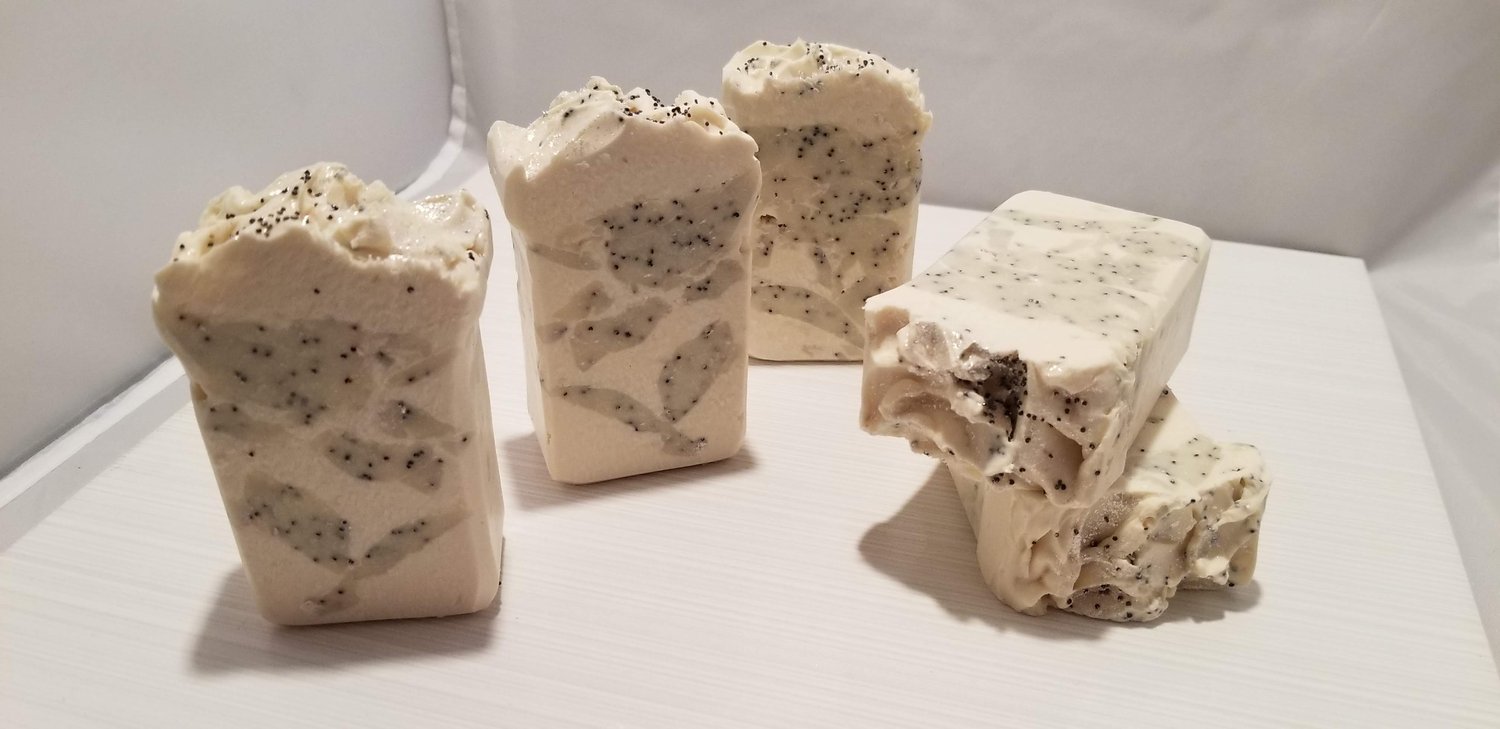 Karma Scrub Handcrafted Soap
An exfoliating twist of yin-yang poppy seeds. Dewy cyclamen, sheer freesia with violets, cashmere musk, exotic water lotus petals drift atop day lilies and white rose. It's a lovely gentle soap scrub.
Ingredients - Raw Shea and Cocoa Butter, Olive Oil, Coconut Oil, Sweet Almond and Vitamin E Oil, Water, Sodium Hydroxide, White & Blue Poppy Seeds, Caramel mica oxides.
China Rain Fragrance Oil
net wt 6.5 - 6.55 oz